Outside Service - 6:30 PM, July 5, 2020
We will celebrate together in the church parking lot!
Distancing required, masks strongly encouraged.
We want to follow CDC Guidelines in consideration of those we love!
Safety
There will be plenty of room to maintain social distancing (even with 9ft+ distances for singing).
Hand sanitizer will be available at several locations.
Areas will be available for those who desire to stay in their cars, yet participate in the service.
Seating
Bring your own lawn chair, or remain in your car. There will be a large central area marked off for lawn chair seating (see the diagram below).
Convenience
Indoor bathrooms will be available on the first floor.
Offering boxes will be available. Online giving continues to be available.
The service will also be live-streamed.
Inclement weather
If the weather is bad a decision will be made by 4:30 whether the service will be held as planned, or we will revert to the virtual service only. Watch your email or check here.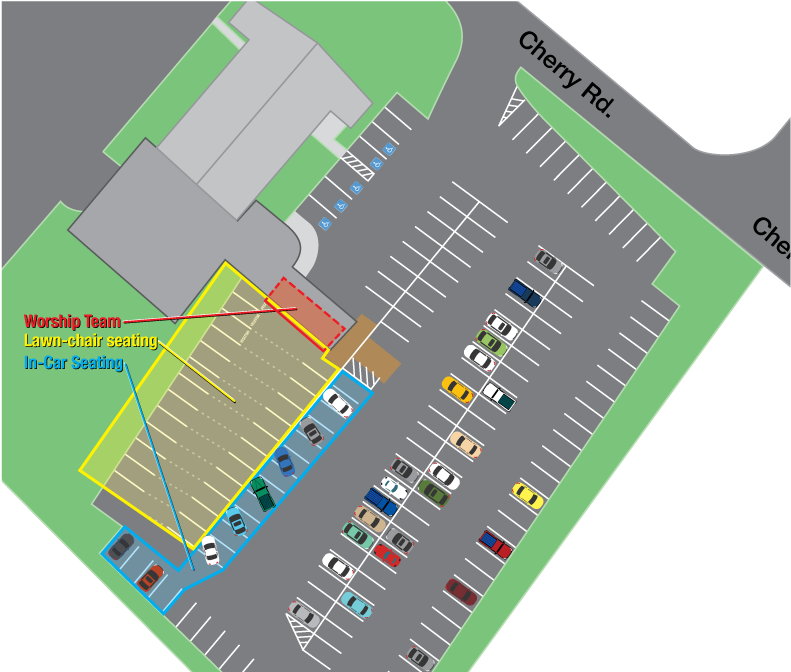 New? Here's more: